This is a follow up to my post on December 18, 2020, about a man who became unconscious on United Airlines Flight 591 from Orlando, FL to Los Angeles, CA on December 14. Several passengers attempted to aid the man by performing CPR for nearly one hour until the plane made an emergency landing in New Orleans, LA. The man was dead on arrival at the hospital. The cause of death was Covid-19.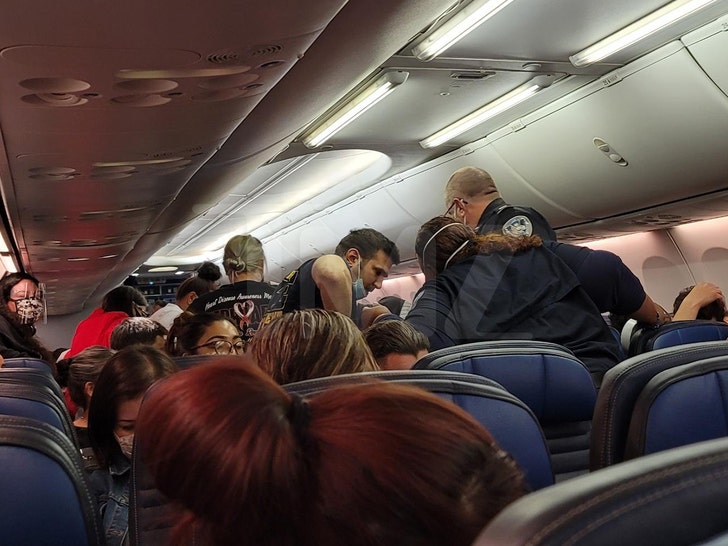 TMZ reports that Tony Aldapa and Steven Chang each received phone calls and emails from United thanking them for their actions, apologizing "for the inconvenience you experienced on your recent trip," and stating that each would receive vouchers worth $200 towards travel on United. A $200 travel voucher is not much but it is better than nothing, which is what all the other passengers got. What is worse in my view is even though United had reason to believe the man suffered from Covid-19, it continued the flight on the same airplane without cleaning, and after his cause of death was known, it did not tell the good Samaritans or any of the other passengers that they were exposed to coronavirus.
In the US, airlines and health authorities are under no obligation to tell passengers when they may have been exposed to some one carrying the SARS-CoV-2 virus. It shouldn't be too much to ask that public health authorities or airlines contact individuals when they could have been exposed to the virus on commercial airliners. The Government of Canada at least maintains a website that passengers can check to see if they may have been exposed to coronavirus when traveling by airplane, cruise ship, or train.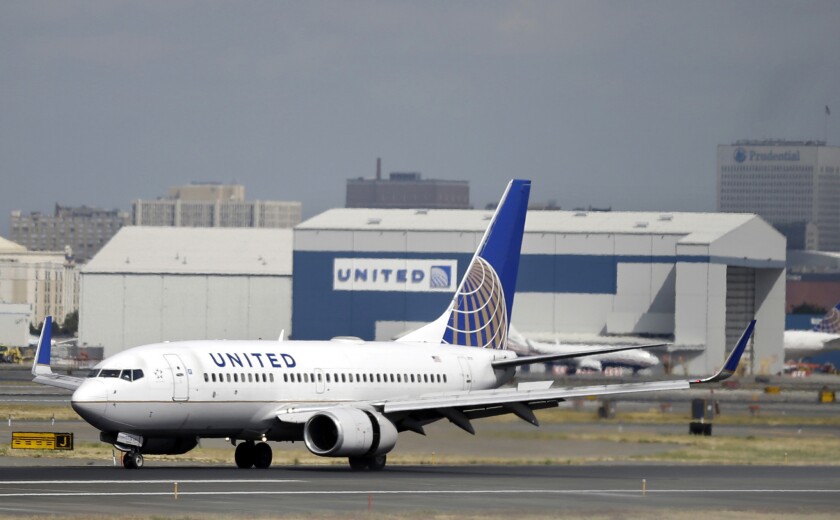 The website matches information from provincial and territorial health authorities, international health authorities, and public websites with flight manifests to identify flights where passengers may have been exposed. New information is added daily and information older than 14 days is removed. For airplanes, the website lists the airline, flight number, date, origin, destination, and affected rows (three rows in front or back of a passenger who is confirmed to have Covid-19 and traveled during a period when they may have been infectious) if available.
This is a sample from January 19, 2021, of the information Canada makes available.
Airline
Flight number
Departing
Destination
Flight date
[yyyy-mm-dd]
Affected rows
AeroMexico
AM694
Mexico City (MEX)
Vancouver (YVR)
2021-01-05
5 to 21
AeroMexico
AM696
Mexico City (MEX)
Vancouver (YVR)
2021-01-05
Unknown
AeroMexico
AM696
Mexico City (MEX)
Vancouver (YVR)
2021-01-06
Unknown
AeroMexico
AM696
Mexico City (MEX)
Vancouver (YVR)
2021-01-08
25 to 30
AeroMexico
AM696
Mexico City (MEX)
Vancouver (YVR)
2021-01-09
Unknown
AeroMexico
AM636
Mexico City (MEX)
Montreal (YUL)
2021-01-11
22 to 28
Air Canada
AC567
San Francisco (SFO)
Vancouver (YVR)
2021-01-05
12 to 16
Air Canada
AC42
Toronto (YYZ)
Delhi (DEL)
2021-01-05
50 to 54
Air Canada
AC873
Frankfurt (FRA)
Toronto (YYZ)
2021-01-05
34 to 40
Air Canada
AC58
Toronto (YYZ)
Doha (DOH)
2021-01-05
41 to 46
The report on January 19 lists nearly 200 flights to or within Canada in the last 14 days, including many from the US, with known potential exposure. While studies have so far suggested that transmission of SARS-CoV-2 on planes is rare, it happens. Sharing this information may make passengers more willing to fly. If I flew, I would appreciate being able to know if there was potential exposure on the plane in order to protect those I might come in contact with.
Final Thoughts
The Biden Administration promises to be more proactive than the previous one in confronting the challenges of the coronavirus pandemic. Biden has already announced plans to vacate an executive order issued on January 18, 2021, that would have lifted  restrictions imposed early last year that bar nearly all non-U.S. citizens who within the last 14 days have been in Brazil, the United Kingdom, Ireland and the 26 countries of the Schengen area in Europe.
Having a system like Canada's so travelers could know if there was onboard potential exposure could give some more confidence in air travel and the systems designed to maintain safety. Such a system could be very helpful for international travel where the US doesn't require quarantine for arriving passengers.
On the other hand, among other issues, the airlines may object because publicizing the many instances where people are flying while being infectious undermines their contention that commercial jets present little risk of contracting coronavirus.
Do you think it would be helpful to be able to know if passengers on your flight may have been capable of spreading SARS-CoV-2. Is that something the airline or public health agencies should be required to disclose to passengers?